Kobe YWCA College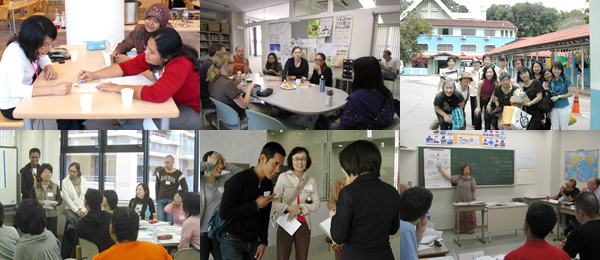 More than forty years ago, the Kobe YWCA College was created from the activities of the YWCA has been teaching Japanese language to non-native speakers and training instructors to teach Japanese. Kobe YWCA college is divided into three main programs:
Japanese Language Course for Foreigners
JFL and JSL Teacher Training Course
International Community College (Foreign Language Course)
Social Walfare Course
Culture Course
Through language education, the school continuously aims toward the motto of "the world living together". The exceptional teaching of the Kobe YWCA college is reflected in the fact that it has been sending out skilled and knowledgeable students and teachers to the global stage.
KOBE YWCA COLLEGE
1-12-10 Ninomiya-cho, Chuo-ku, Kobe, Hyogo 651-0093 JAPAN
tel. 81-78-231-6303 fax. 81-78-231-6692
e-mail:college@kobe.ywca.or.jp